One last hurrah.
Unless you've been living under a rock or you're not a dumb millennial following the sports news on Twitter, you know Byron Scott was fired as the head coach of the Lakers. Known for crossed arms and players, Scott had a *gulp* old school way of coaching. From foxholes to benching young players, we will remember Scott's forgettable tenure with Los Angeles with anger and disappointment.
From now on, we'll be seeing Luke Walton on the sidelines coaching Los Angeles' favorite team. However, the new edition of NBA 2K doesn't come out for another month, so we're stuck seeing Scott in the game.
As one last-ditch effort to cleanse my system of all things Byron Scott, I will be controlling the 2K Lakers as Byron Scott. I will control the rotation, crunch time decisions, and all that comes with coaching an NBA basketball team.
Guidelines:
14 game season
No initiating trades
No free agent signings
Think like Byron, be like Byron (even though video games are millennial garbage)
Gameplan
From here on out, I will be acting as Byron Scott – head coach of the Los Angeles Lakers.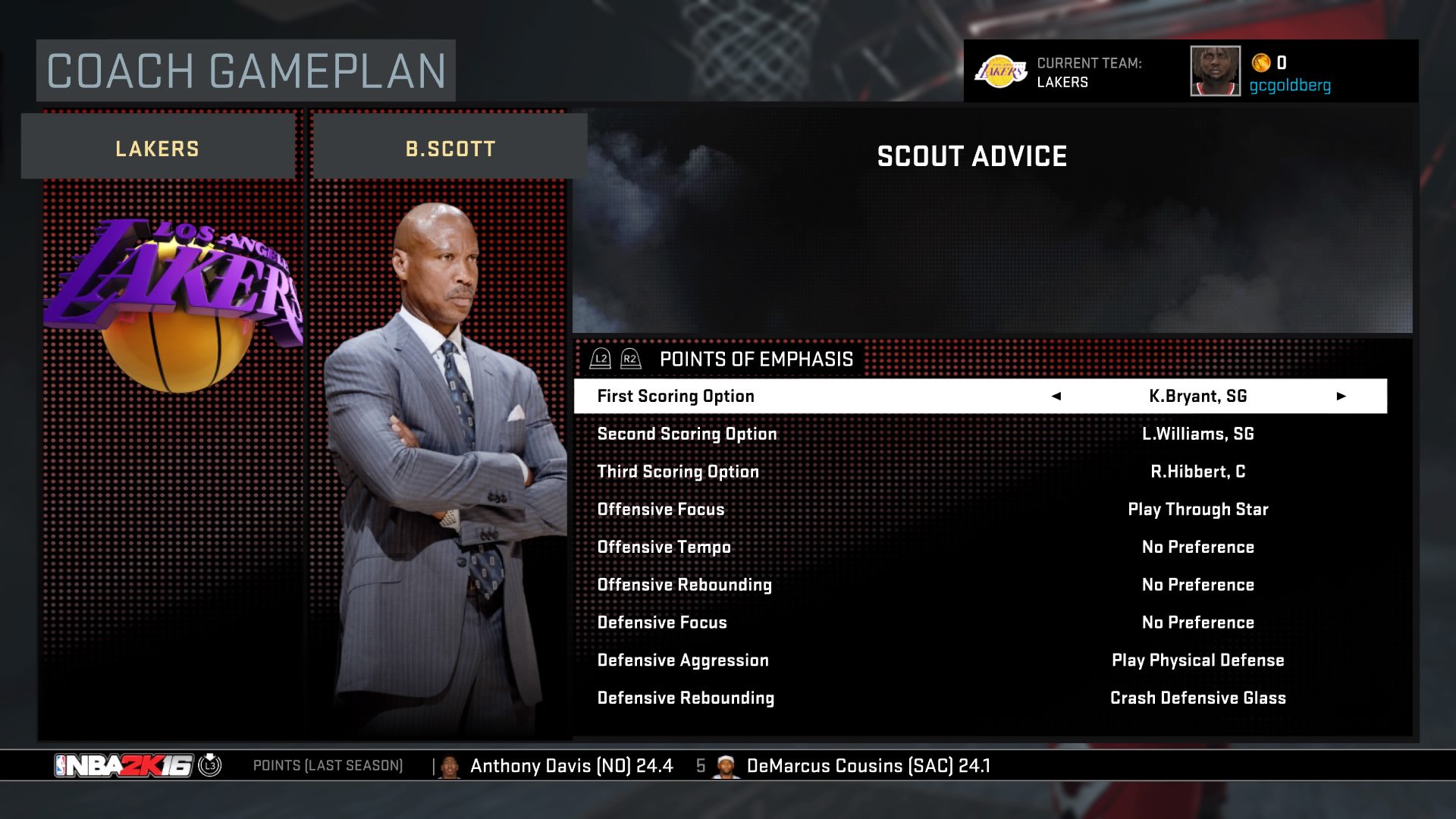 Give Kobe the damn ball and get out of the way.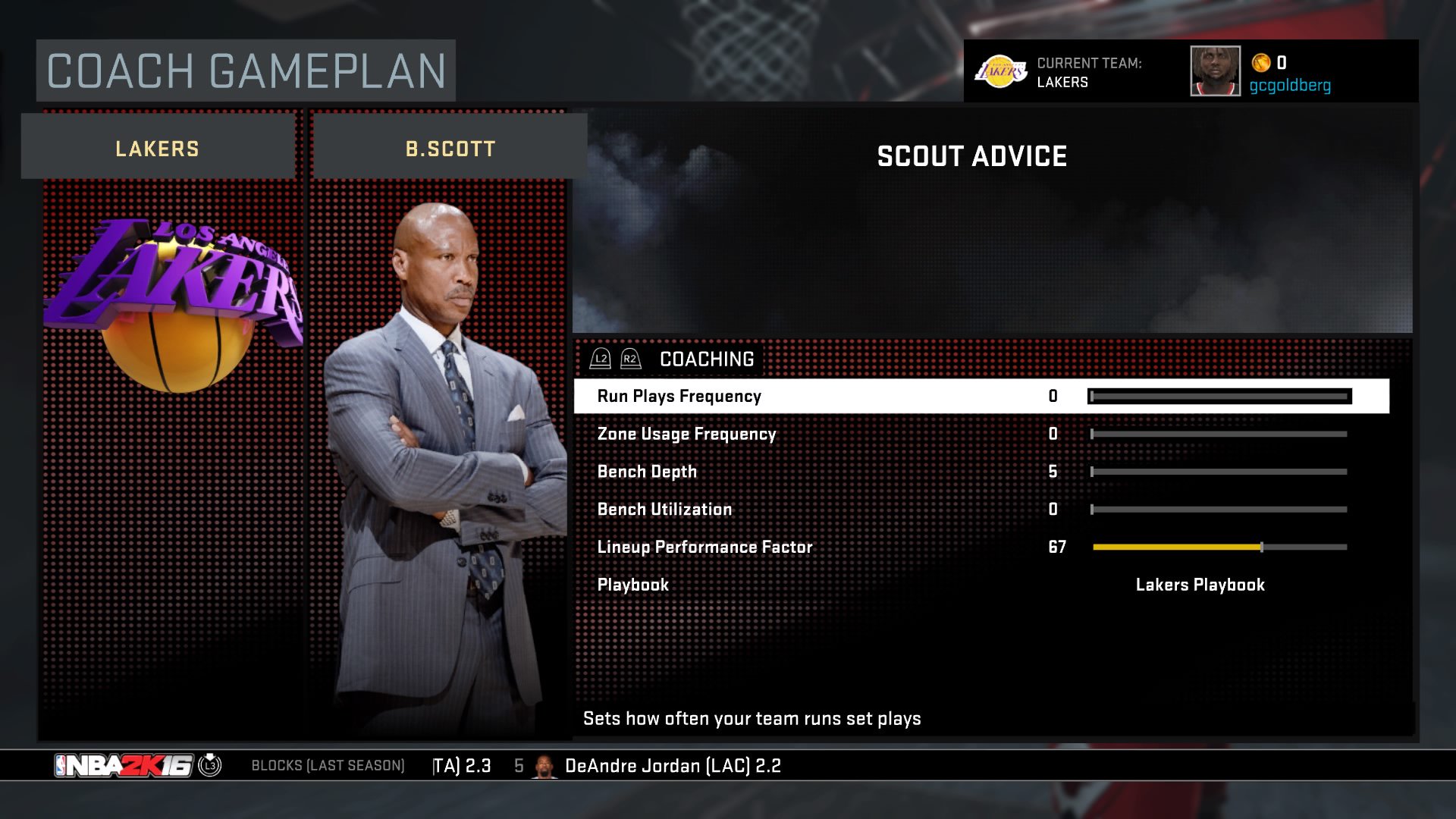 I don't like plays. No zone, be a man and guard the man in front of you. Starters are starters for a reason. Play well and you might get to play more*.
*doesn't apply for rookies trying to take over the game.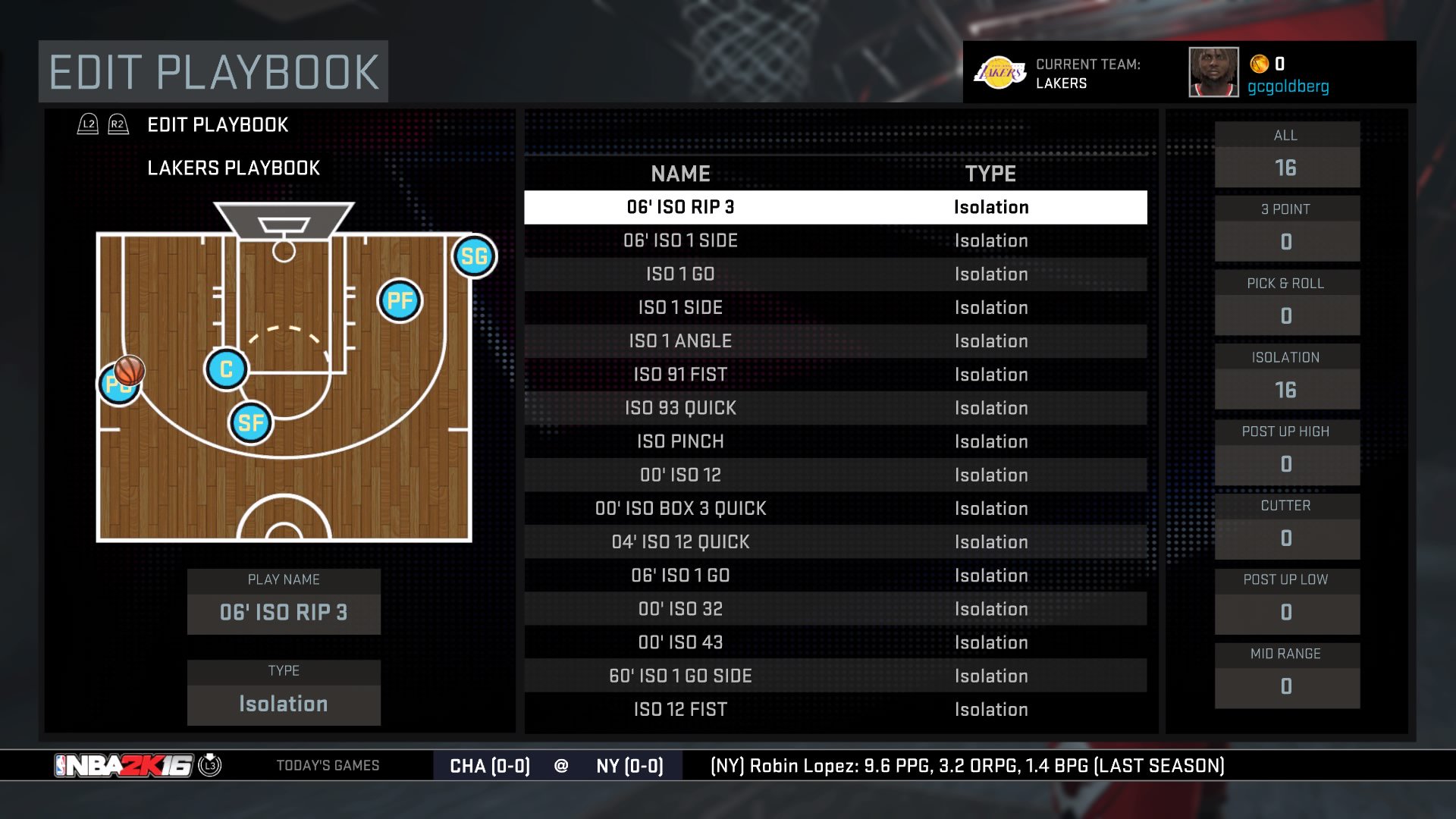 Iso's only. Prove to me you can be a man and outplay the man in front of you.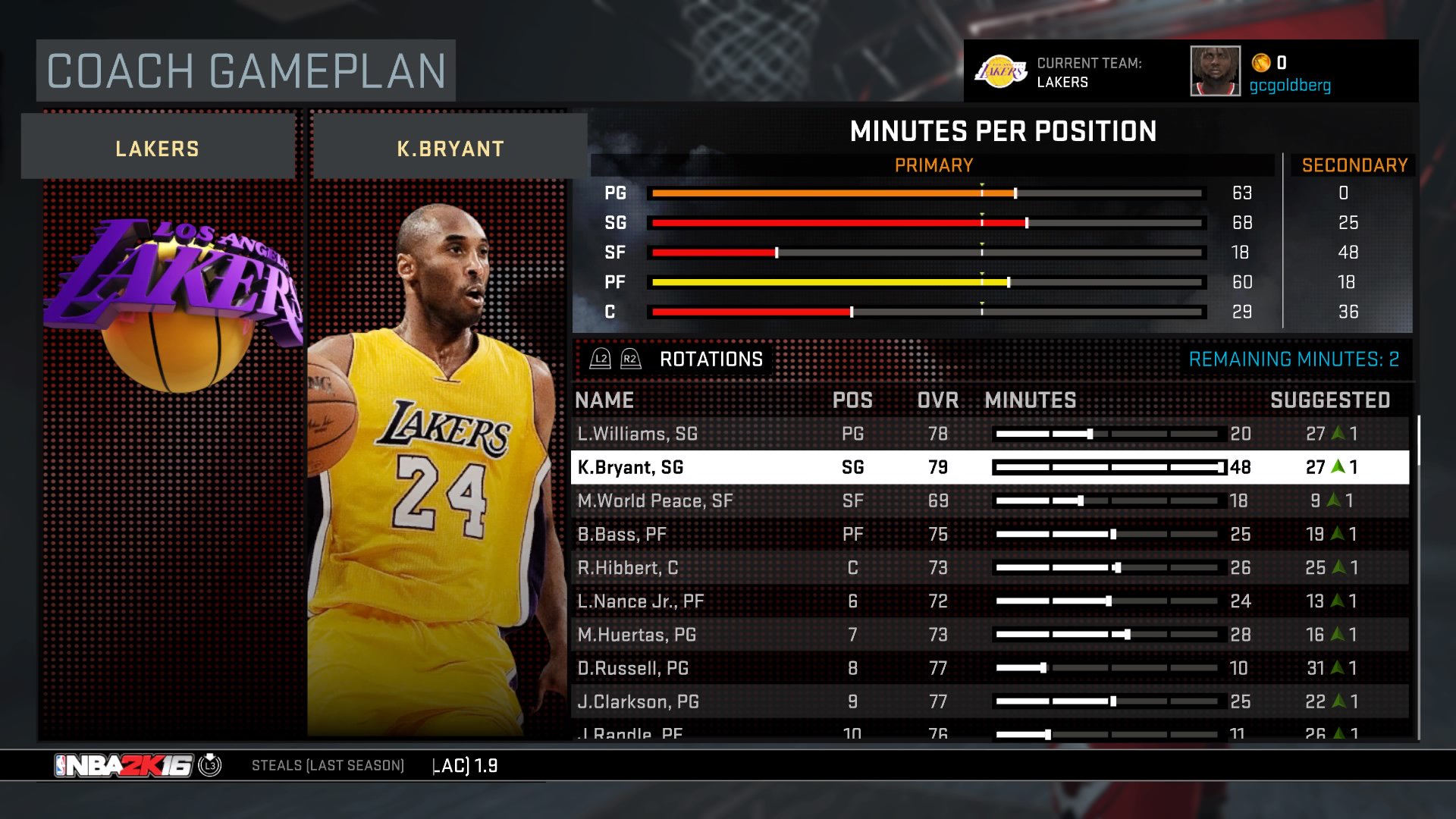 No rookies. They have to earn the honor of starting. Kobe is going to return to MVP form. Bank on it. You don't agree? Bring it. Show your face, don't hide.
Game 1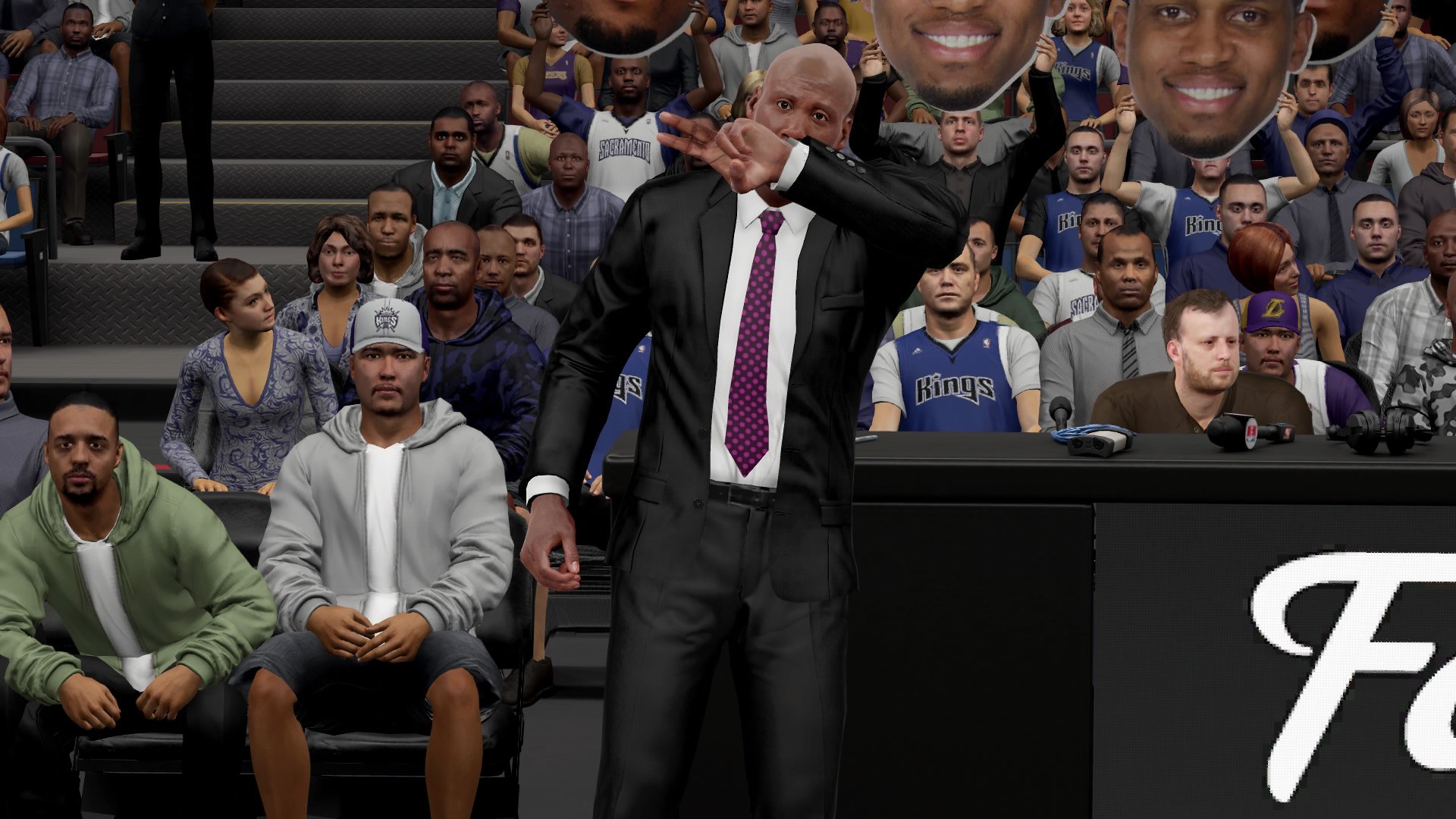 The kids call this a 'Dab', right? See, I'm hip.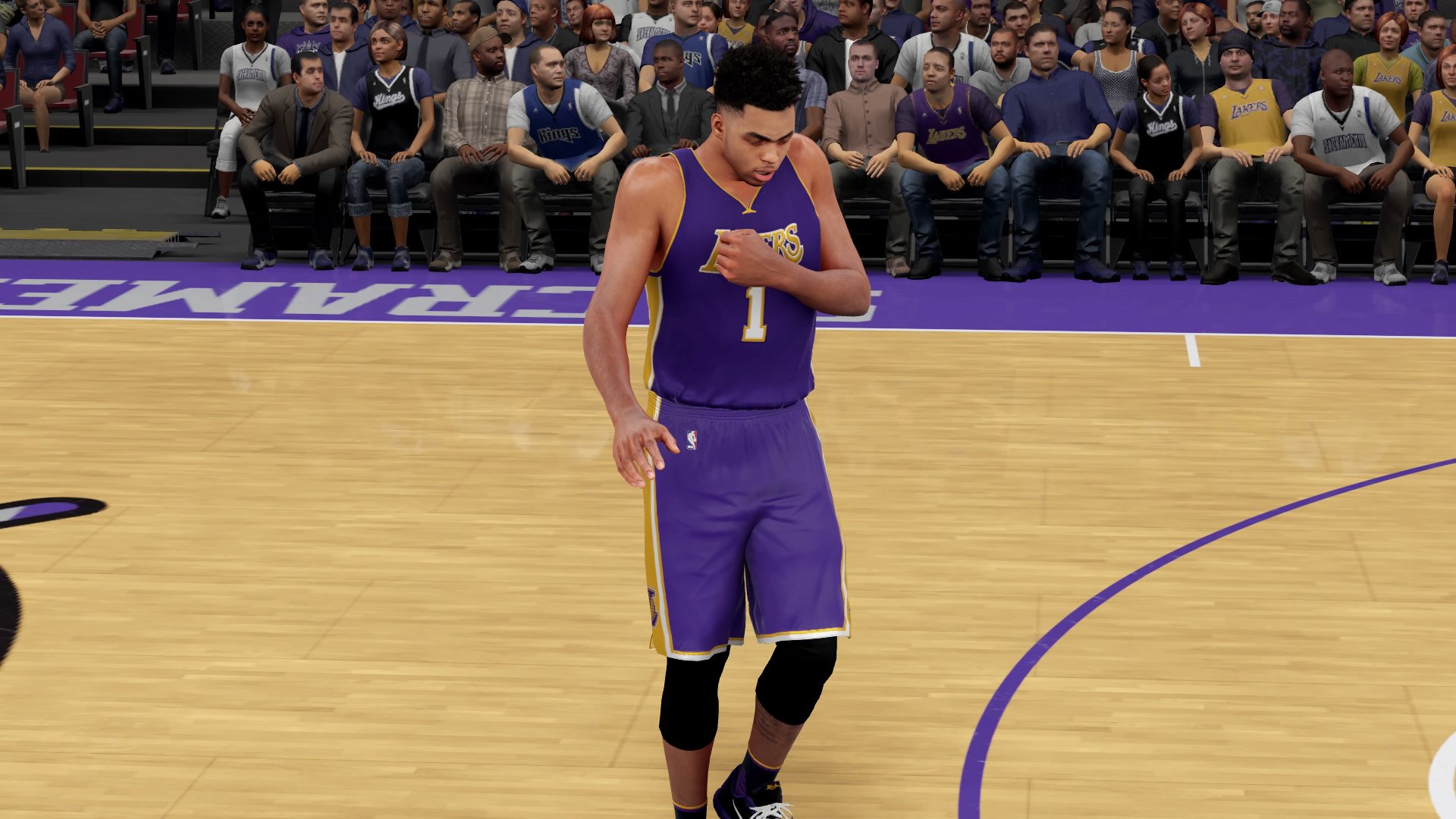 D'Angelo sparked a personal 6-0 run.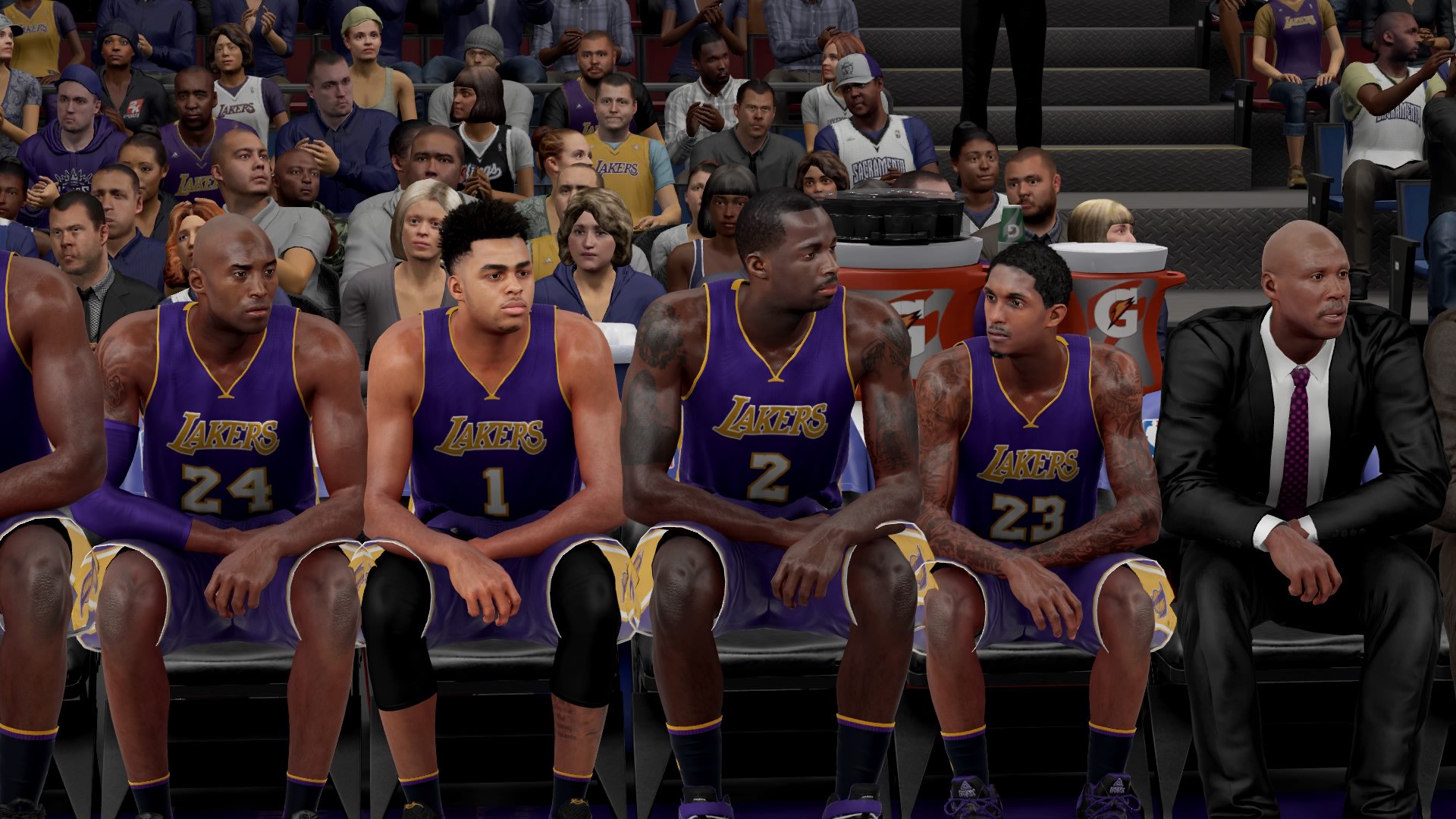 I had to bench him. Can't let him get too confident.
My recap: Metta shot (and made) a three. I can't trust him anymore. Kobe couldn't get his legs under him, that's on me. I shouldn't have let him practice. Even though he struggled, Kobe still led the team to a win over the Kings.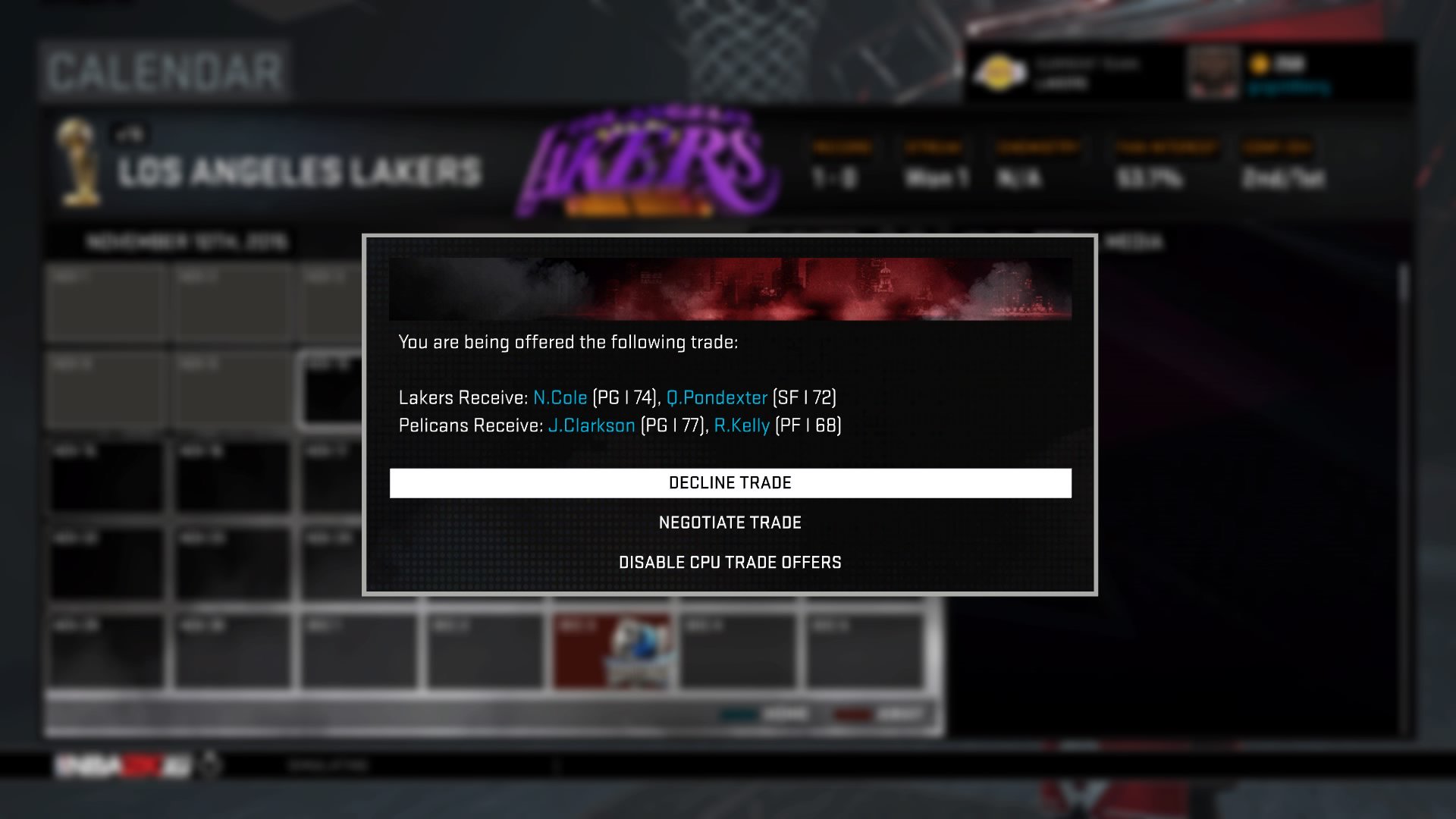 Can't ship out Kelly. He's a perfect last sub for Kobe.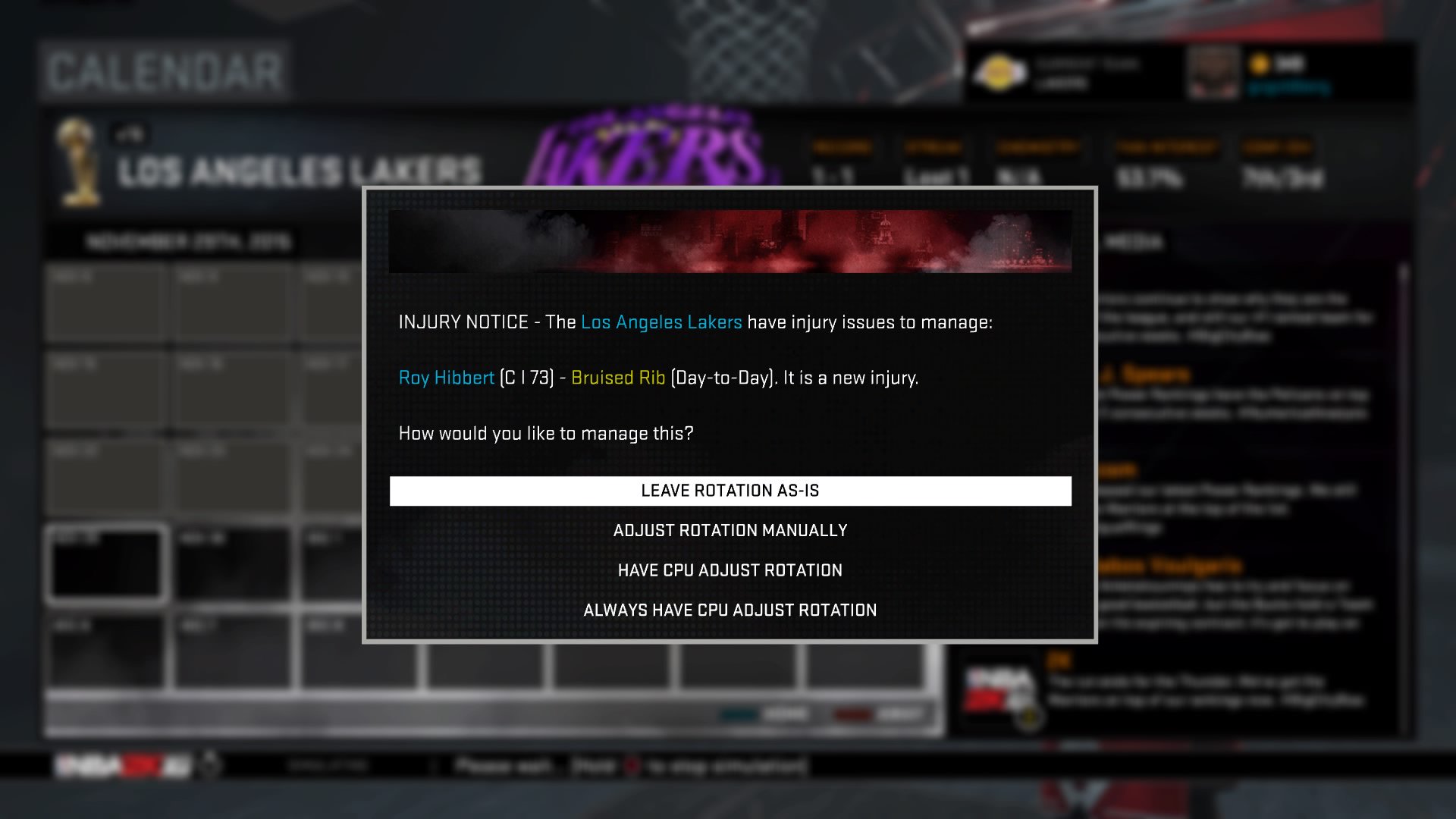 MAN UP, HIBBERT.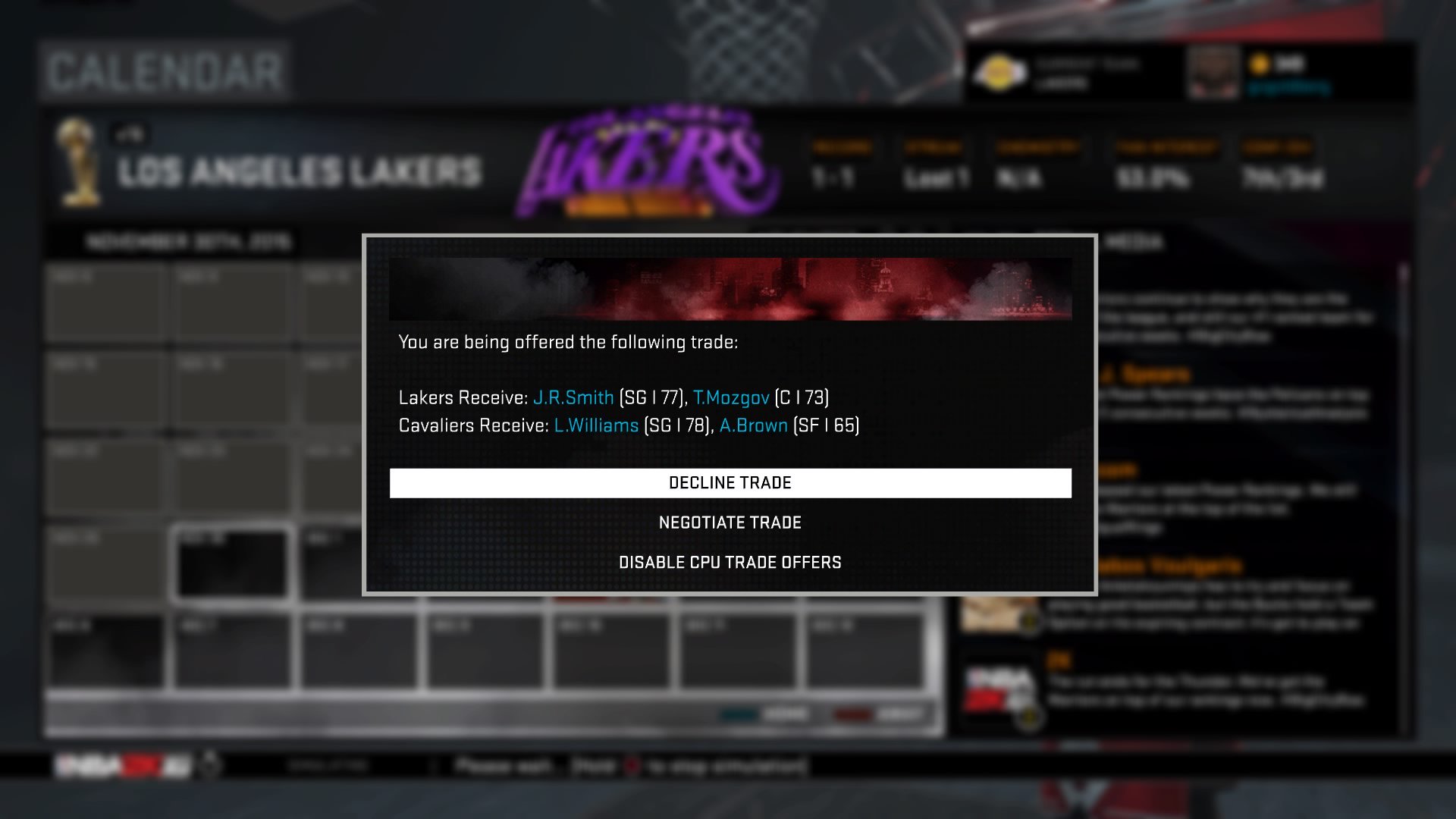 Not giving up a valuable franchise cornerstone like Lou Will. Nice try, Cavs. I only want my prodigy Kyrie and that's it.
Halfway through the season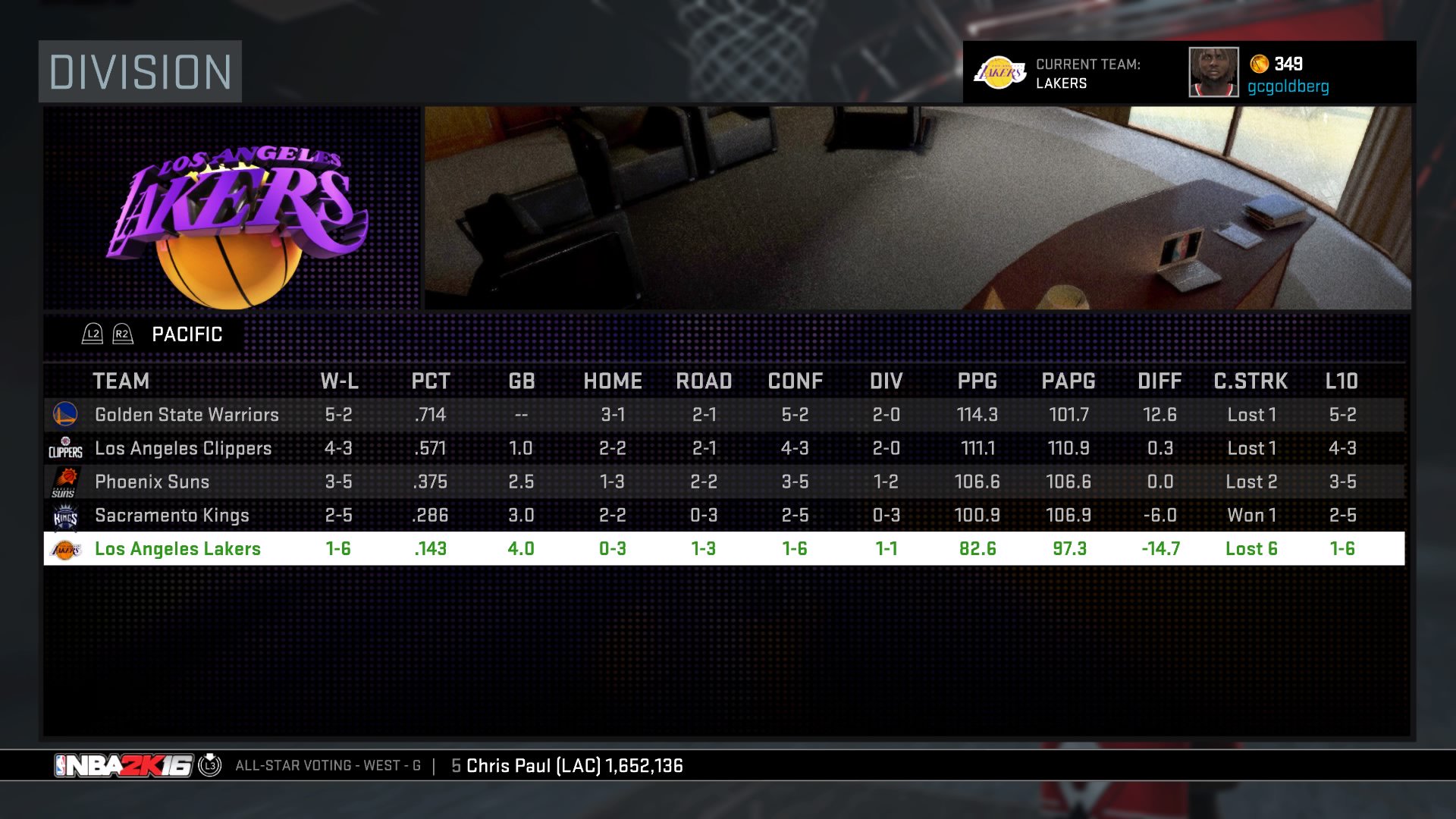 We have the league right where we want it.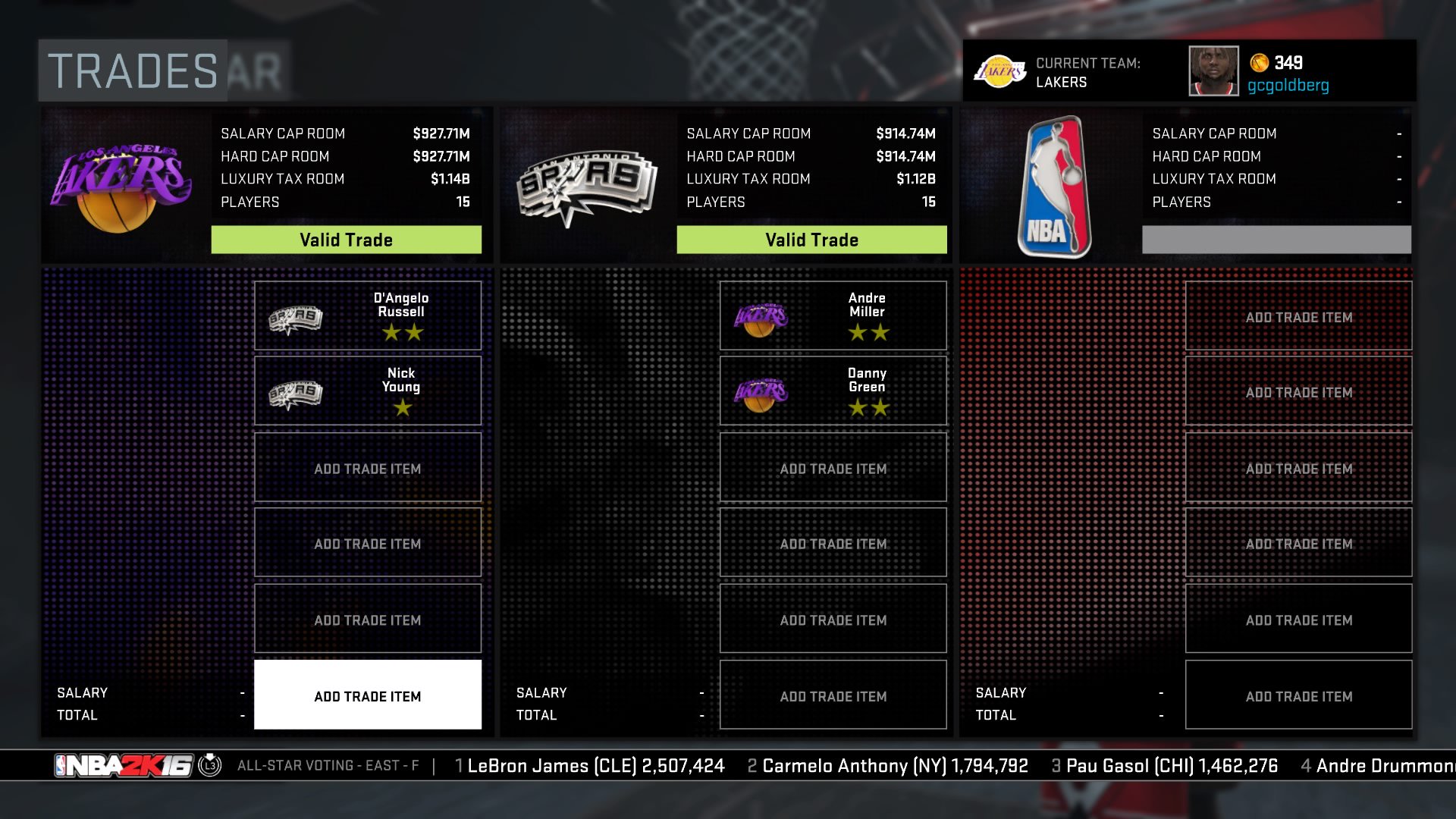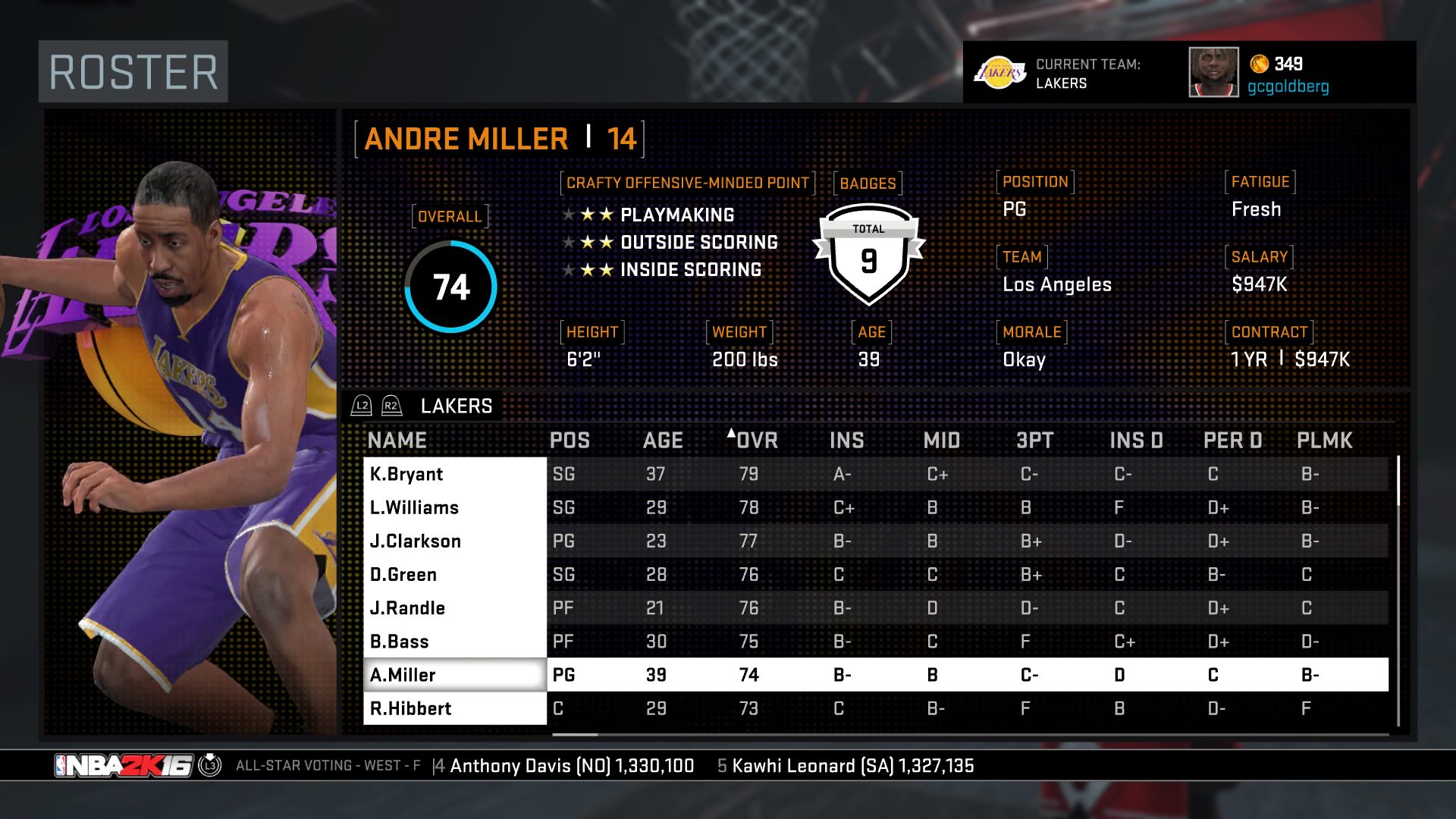 Finally, a roster move I can get behind. Got rid of that big-headed, playful rookie Dismantello Bustell and got a quality, non-three-point-shooting veteran in Andre Miller.
Game 8 versus the Clippers (LAL Record- 1-7)
This is a Laker town. We have to get a win against the sissy team we share a building with.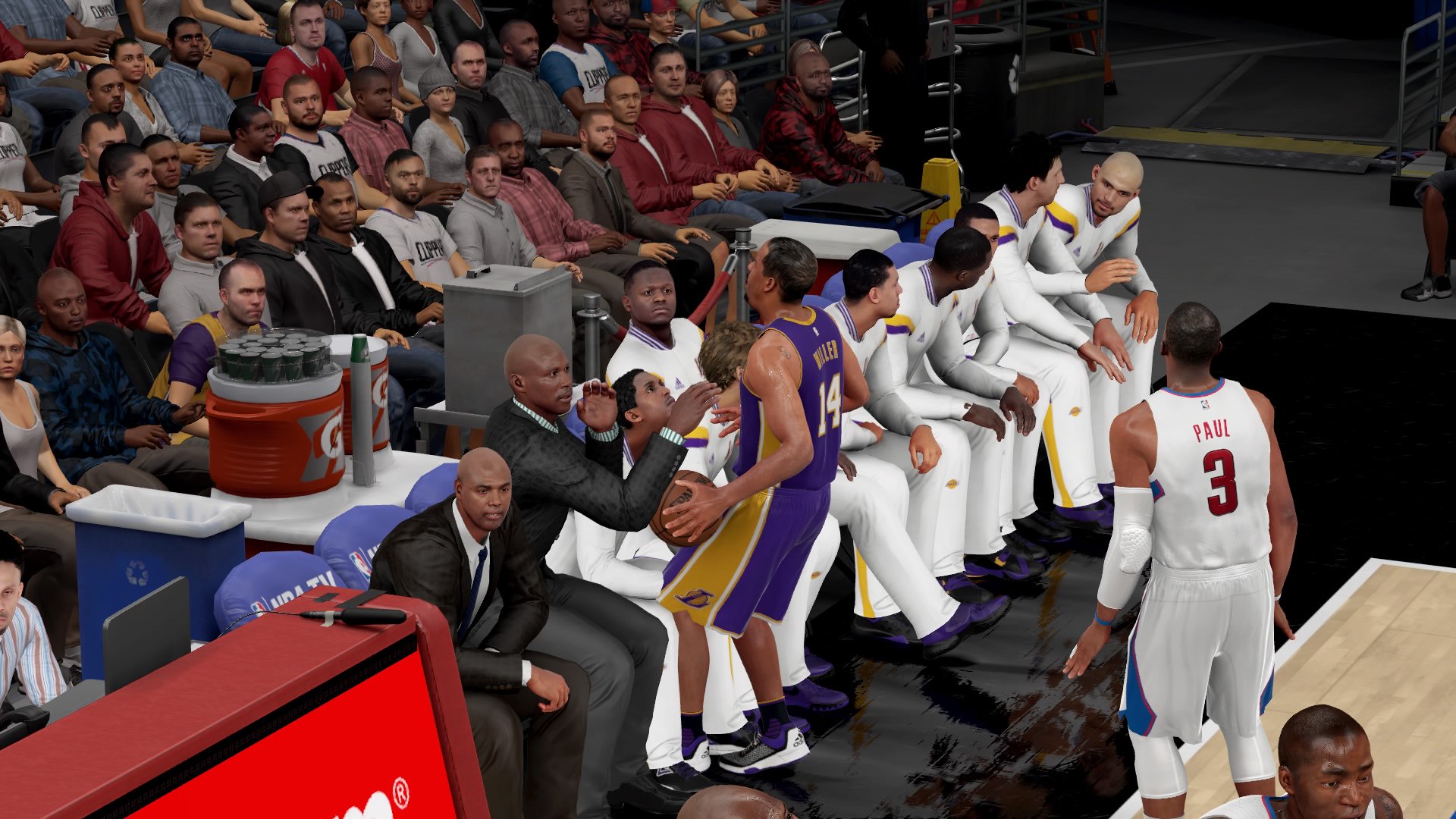 I was trying to set an example for the younger players on the team. Always be ready to put them up. Have you ever been in a fist fight?
Recap: We lost. The players showed no fight, despite the display I put on with my good friend Andre Miller. If we keep playing like this, we'll have a high pick in the draft. I suggest we take Kansas big man Perry Ellis, he'd be the veteran player this locker room needs. Plus I need a shuffleboard partner.
Last game of the year, versus the Grizzlies (LAL Record- 1-12)
I love the team we're facing, but not more than my showtime Lakers. I wish our team had half as much grit as these Grizzlies do.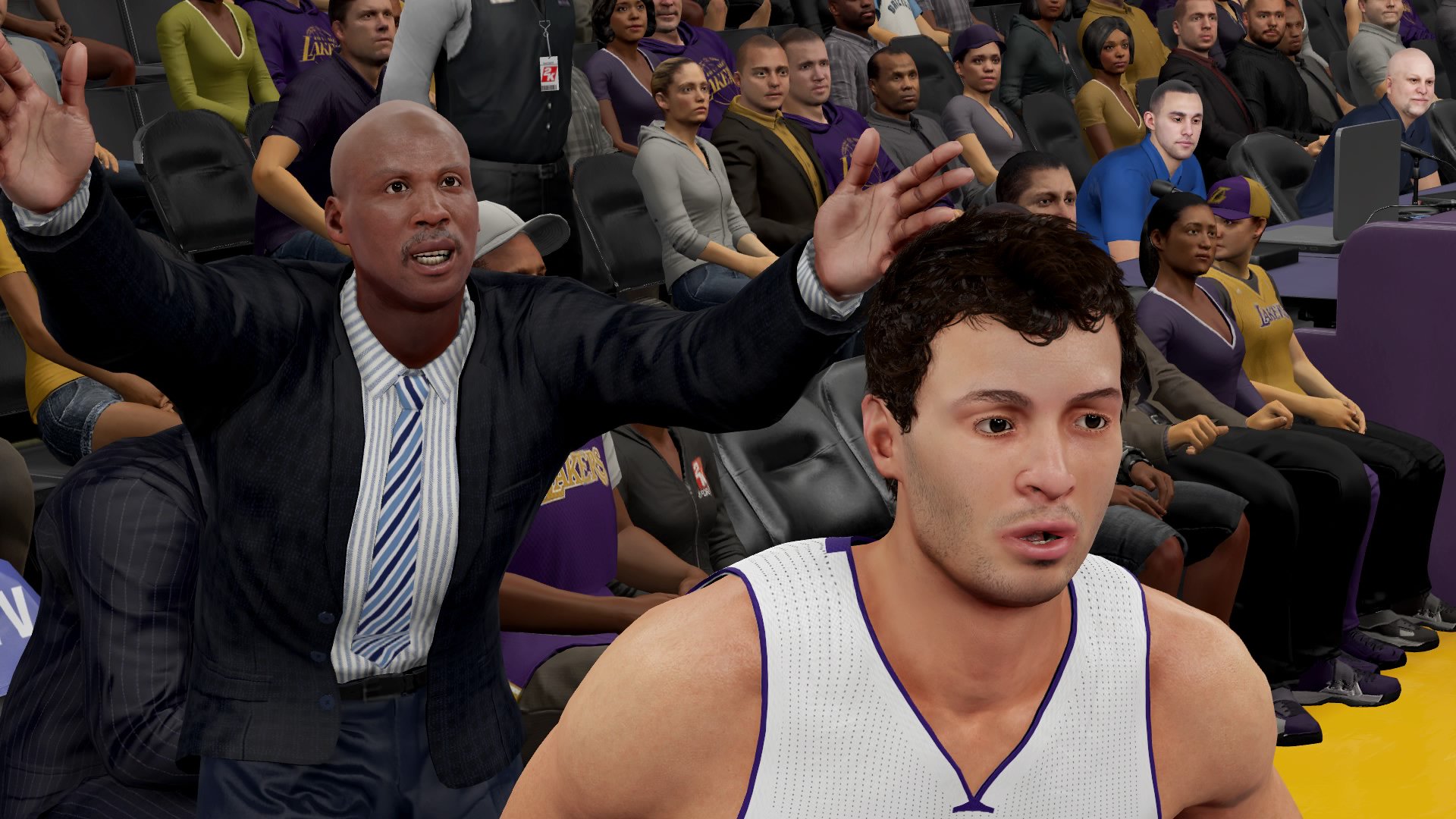 Millennial rookie Larry Nance Jr. doesn't know that Kobe is always supposed to have the ball in his hands.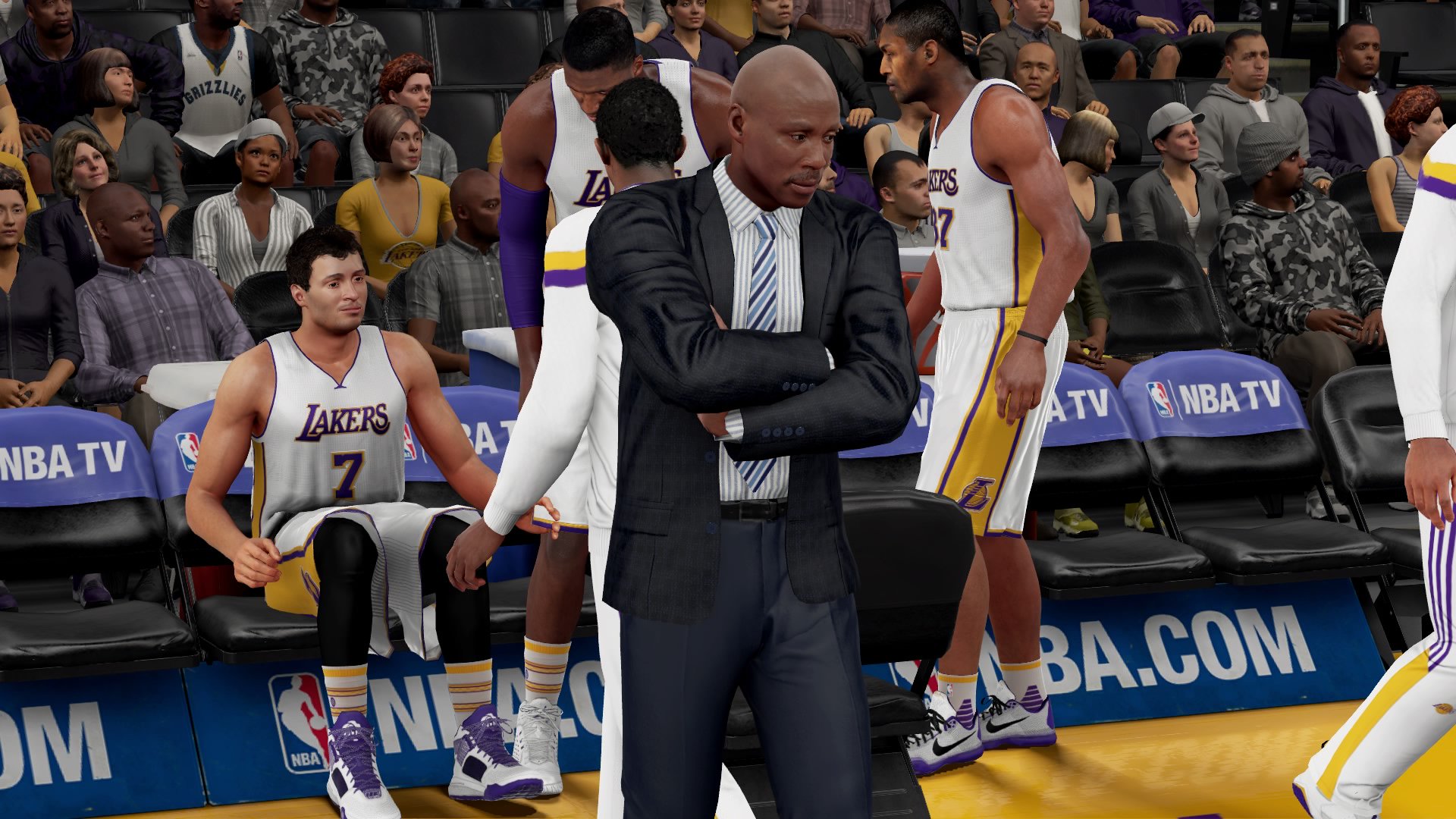 Benched.
I had some of our vets muscle Nance and let him know how things work around these parts.
Looks like Byron told some of the vets to have a little chat with the rookie about his Kobe tweet. https://t.co/OTOCk53F80

— Masta Red Snappa (@MastaRedSnappa) August 22, 2016
We were losing this game when something occurred to me…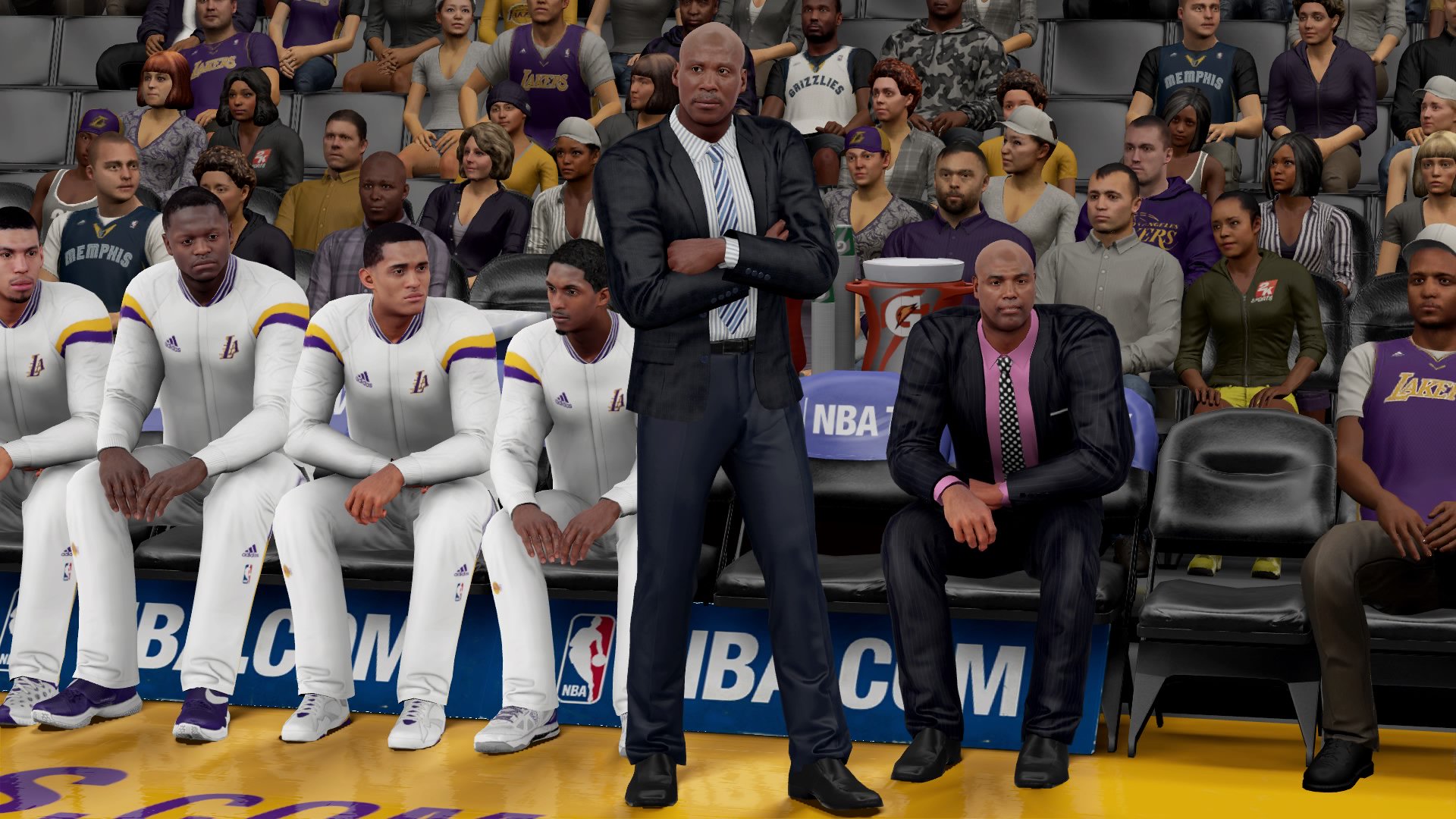 I look good.
Recap: We still lost. We sucked. Plain and simple. No effort. No energy. I wonder if they know what it means to be a Laker.
End of season (LAL Record- 1-13)
I thought Kobe would be able to lead this team to at least 13 victories, but it seems the group of guys around him was too lackluster. Should have given him the ball on every possession.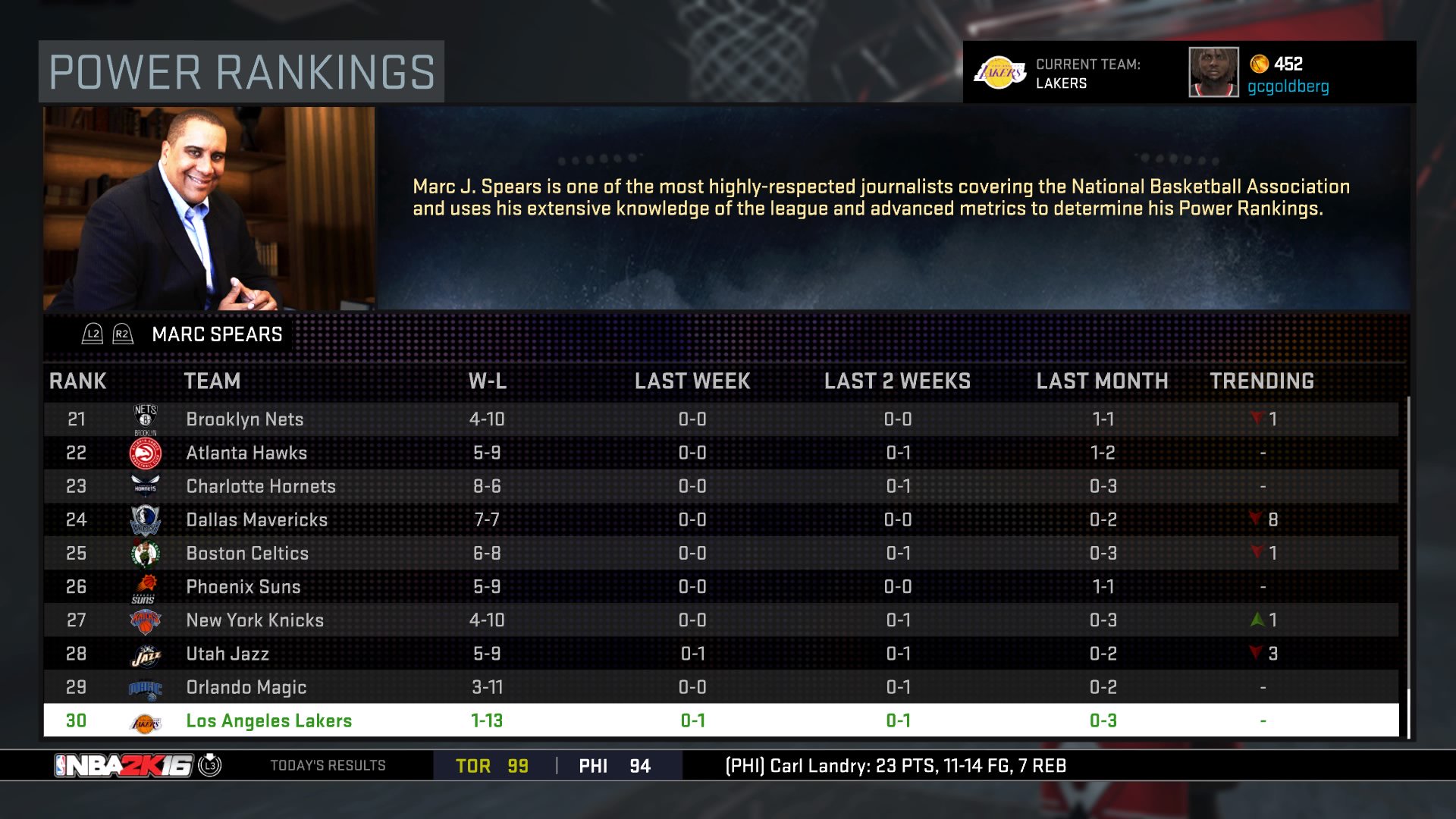 This is where they had us? Where are the toughness and foxhole rankings? I demand to see them.
(scene)
Now that Byron Scott is no longer the head coach of the Lakers, we can rest easy knowing we won't see him on the virtual sidelines as well. Lakers fans globally can rejoice next year when the Lakers take the court and see Walton with his staff on the coaching bench. No more mentions of foxholes, fist fights, softness, or last but certainly not least- manning up. The dark days are over.
(h/t to our own Jacob Rude for the original idea behind this article.)