Could D'Angelo Russell be training to get in a fist fight in order to silence his former coach?
After setting the Las Vegas Summer League on fire and soaking up some knowledge on the Team USA Select Team, D'Angelo Russell hasn't stopped working. When he's not playing his teammates in FIFA, you can find him in the gym (not unlike teammate Jordan Clarkson, who is in both basketball gyms and Pokémon Go gyms).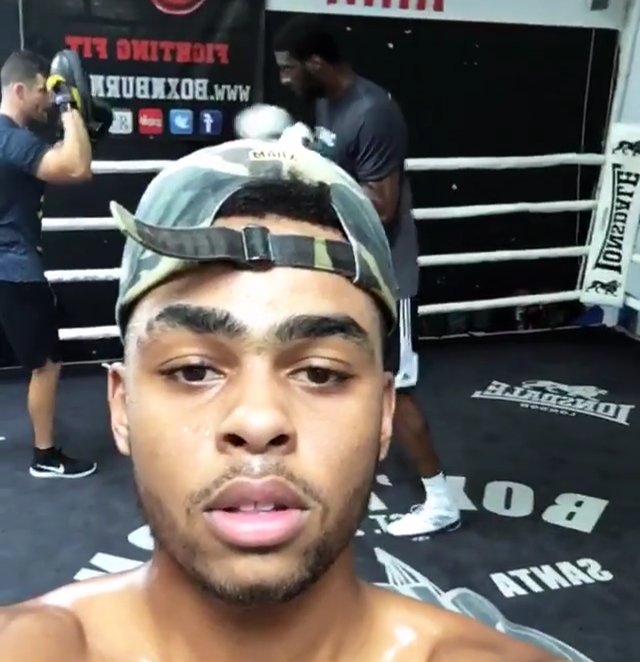 Today, Russell took to Instagram to post a video of him and #FormerLaker Roy Hibbert training together in a boxing ring. Russell has seemingly been working every day in preparation for the upcoming NBA season.
Hibbert has been known to step inside the boxing ring to get some additional work in, which may explain all the times he hit the floor last season. "Down goes Hibbert!"
This isn't the first situation where Hibbert has been caught boxing with his teammates, as he was seen play fighting with Lou Williams in March.
When you're trying to play fight but you're 7'2″ teammate isn't having it. @TeamLou23 @Roy_Meets_World @LakersNation pic.twitter.com/tasEPOPhBF

— Andrew Martinez (@IamDrewInLA) March 16, 2016
It's a shame Hibbert was looked over for the lead role in 'Creed' in favor of Michael B. Jordan.